Modular Booth Constructions
Here at Session Booth, we produce high quality booth enclosures for voiceovers, musicians, voice actors, singers, hearing tests and recording studios.
We're a sound company, it's in our DNA. From vocal booths to custom PA speakers, we've over 20 years experience in professional audio construction.
Our Session Booths can be built to almost any size and is a completely modular construction.
We ship worldwide with our flat pack booth solution and offer free delivery and installation to most parts of the UK.
Session Booth enclosures are great for isolating background noise and providing a quiet space for recording, rehearsing, broadcast-production studios and medical or audiology testing.
When you purchase a Session Booth, you're investing in a complete audio solution. We provide acoustic treatment as standard with every booth.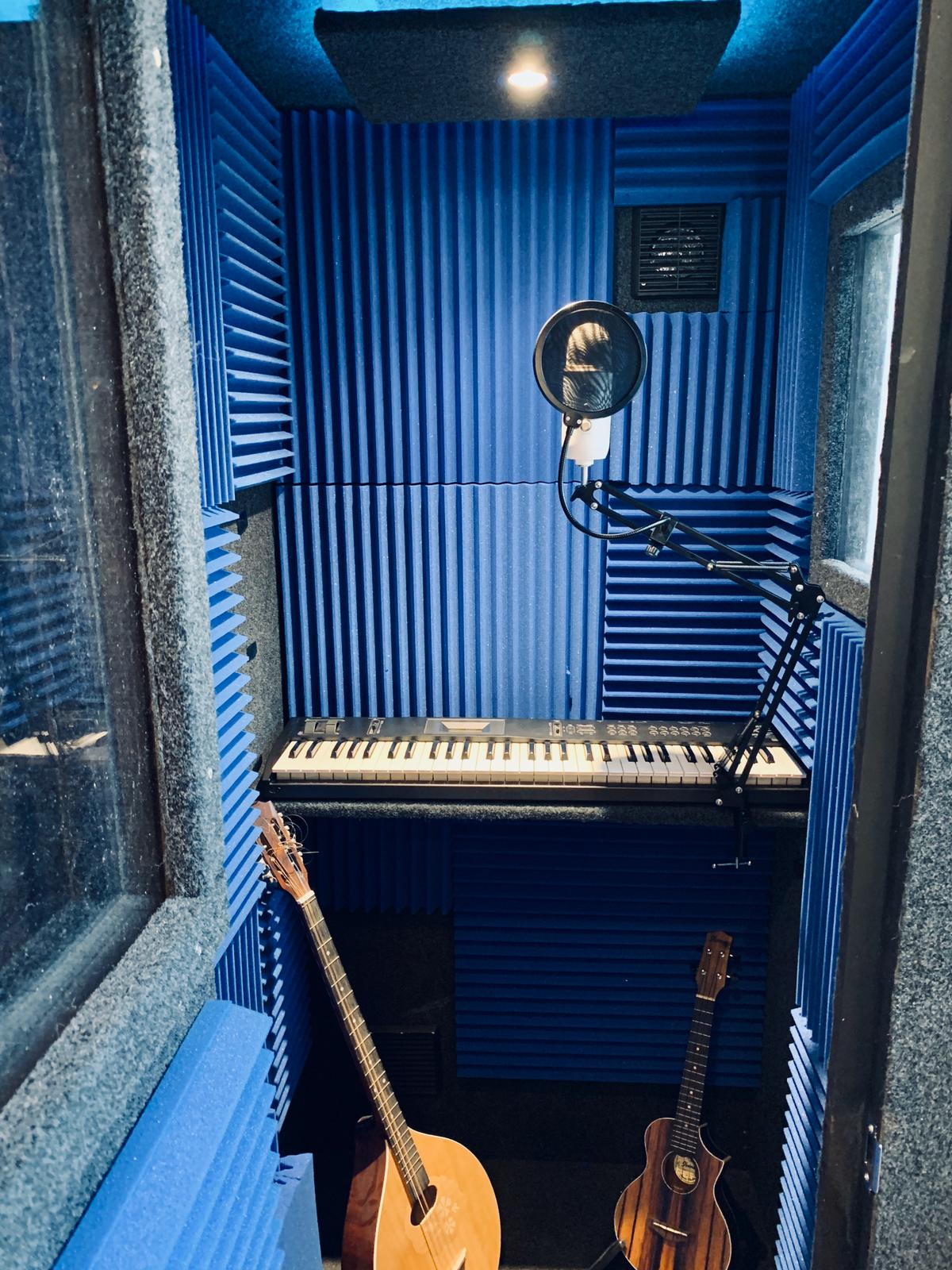 Customer Reviews
I'm absolutely thrilled with my session booth! I live under a flight path and the fear of aeroplane noise filtering into my recordings was really stressing me out. I'm pleased to say that since Tom and Ben installed the booth I no longer have to worry about a thing as the plane noise has all but vanished. My work includes animation, dubbing, audio books, commercials and singing for a wide range of clients. I'm delighted to report that the feedback about my home record set up has been unanimously great. So thanks so much sessionbooth.co.uk for building me such a beauty!

Jenny Bryce
London

Tom and his team very kindly installed a session booth in my home in Edinburgh back in October, and I am just loving it! It is such a lovely space, and it is helping me to feel creative while giving me the security of knowing the sound quality on my recordings will consistently be excellent! Lots of people have commented on how great the booth sounds – no complaints of boxiness or room noise at all! Tom was so kind and helpful when he came to install the booth – the whole process was super efficient and simple! I honestly couldn't recommend them enough – well worth the investment! Thank you!

Max Macallan – Voice Artist
www.maxmacallan.com